The goal of Washington's four mass vaccination clinics is to ensure that vaccines are distributed and administered in an equitable way across the state. WFSE members are helping make that happen at the Kennewick site.
 "I decided to volunteer at the vaccination clinic as a way to give back to the local community," said Marisela Garcia, "but also as a way to feel connected to something other than home and work."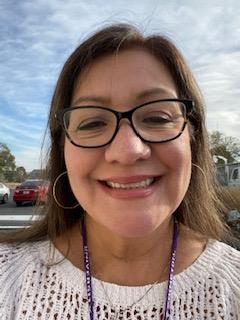 Marisela and her coworkers from the DSHS Kennewick Community Services Office have volunteered their time to interpret, guide traffic and assist with paperwork.
"I helped at the welcome tent helping to determine if people were registered and had appointments or were needing to register," Marisela said. "I helped primarily as an interpreter for those needing to complete their paperwork. My coworkers have been working at the 15 and 30-minute waiting areas, guiding traffic, checking in with those waiting in their cars, and alerting paramedics to anyone feeling any adverse reaction."
Want to get the vaccine? Click here to confirm your eligibility and to find locations.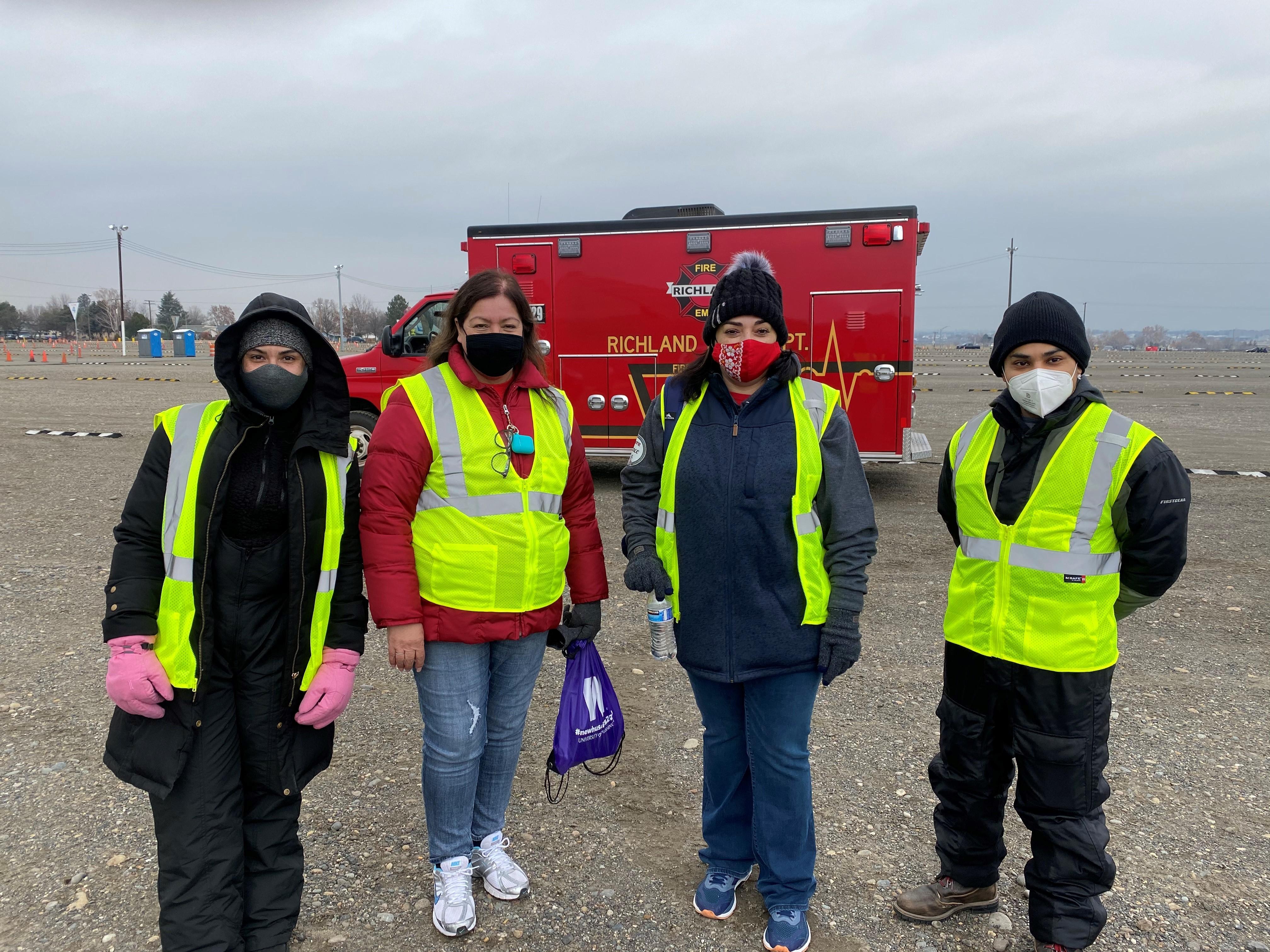 The statewide goal is to reach 45,000 vaccinations a day.
The mass vaccination sites in Kennewick, Wenatchee, Ridgefield and Spokane are crucial in that they will get vaccines to traditionally underserved communities that are also most at risk from the virus.
"It has been so nice to interact with folks in the community," Marisela said. "Most have been so kind and grateful even the first couple of days when a six or seven-hour wait was the norm."
When the site opened on January 25, capacity was reached quickly and wait times were long. Unlike Spokane's clinic, the Kennewick location is drive-thru rather than indoors and people are advised to bring warm clothing and blankets in addition to food and medication.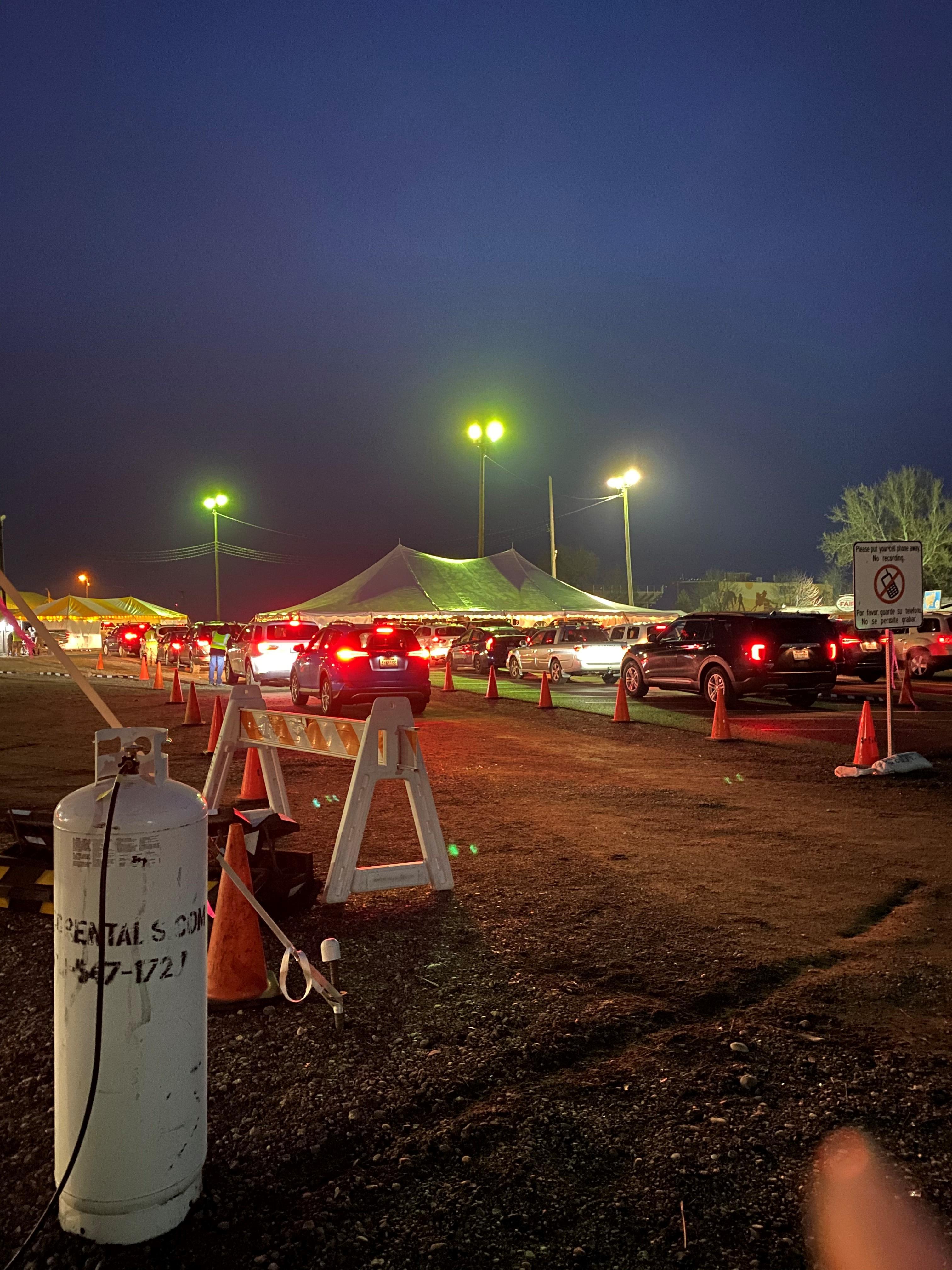 "Every day the process has gotten more streamlined… Kennewick has been very efficient with the process now taking only about one hour from start to finish."
Roughly 800 appointments are available every day at the mass vaccination sites. As of February 6, the mass vaccinations clinics have served 25,000 people.
Want to get the vaccine? Click here to confirm your eligibility and to find locations.