WFSE Local 304 members at Seattle Colleges are speaking up about cuts to frontline staff, faculty and students and the need for revenue reform to save our community colleges. 
"During this pandemic I've seen our students struggle to get the resources that they need from our barebones staffing levels."
"It's time to stop the layoffs. Essential people have been here since day one."
"Please support us on deciding to tax the top earners in our state and corporations that are making billions of dollars while the rest of us suffer."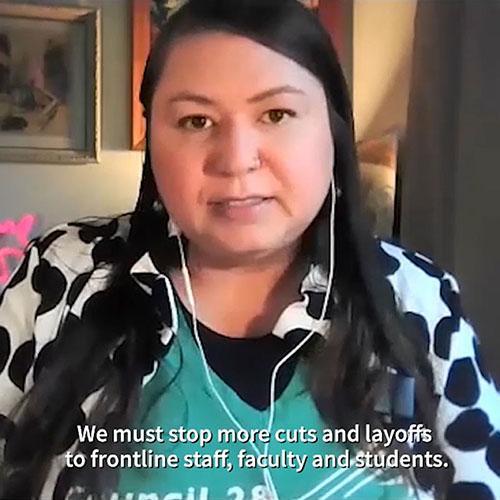 "This hurts frontline workers and students, particularly the students."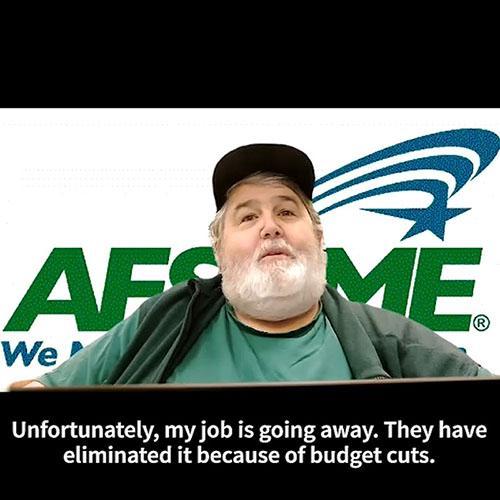 "What do people do when they've been laid off? Go to school. Think about that."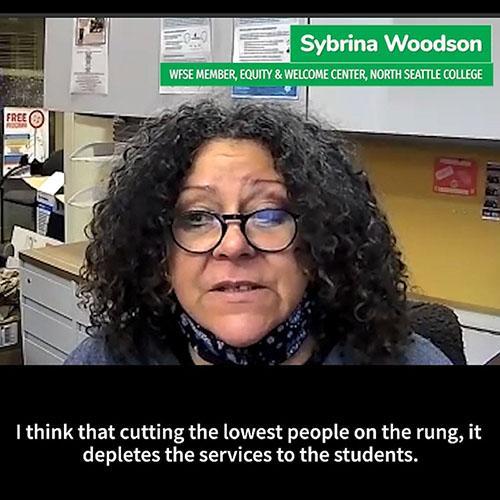 "In order to live by myself I have been working in another job...I have worked for the Seattle Colleges for almost 28 years."
"Exorbitant executive salaries remain largely intact while the brunt of cuts and reductions is borne by classified employees at the colleges."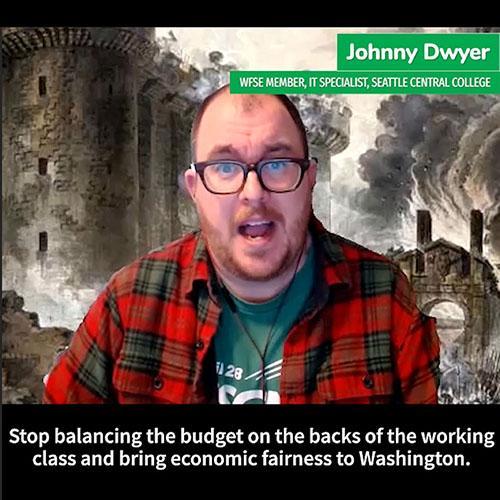 "The majority of his responsibilities are now held by me in addition to my own work."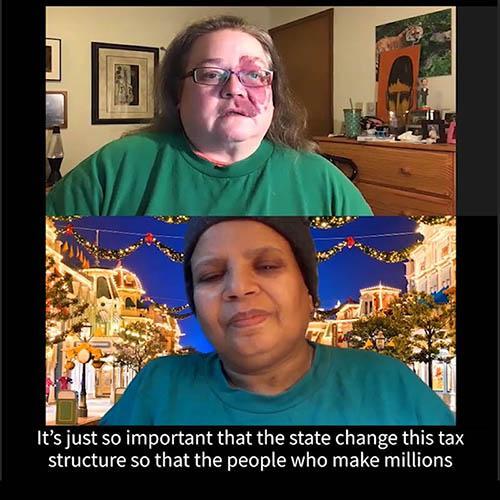 Watch Meseret and Roberta's Statement
"These cuts have disproportionately hurt our BIPOC community, especially women students, students with younger kids, and other marginalized populations."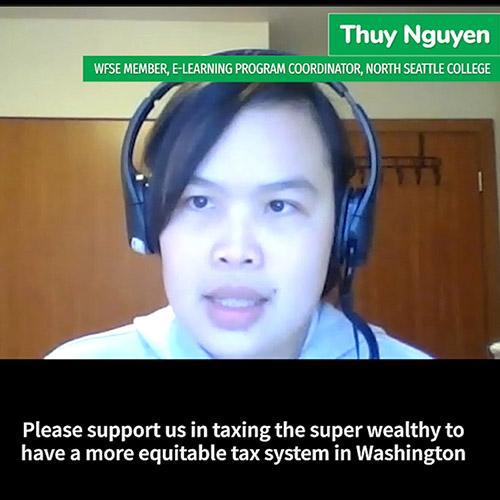 "Instead of being able to get to 60 to 80 customers a day—people who need help—we're able get to 25, maybe. The front line is crumbling."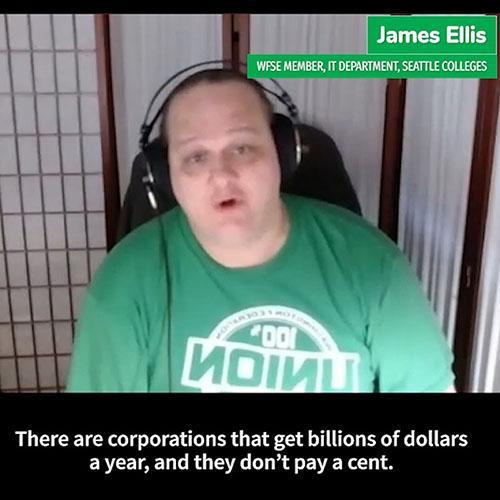 "Cuts to frontline staff, the people who interface regularly with students and make the system work for students, can drastically impact students' success and persistence."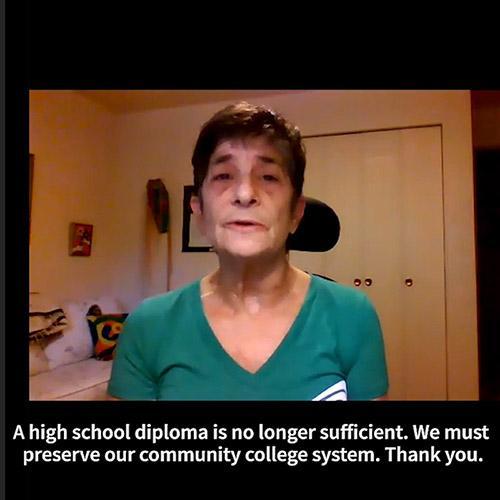 "A lot of our students at the college are not receiving the critical services they need in order to enroll."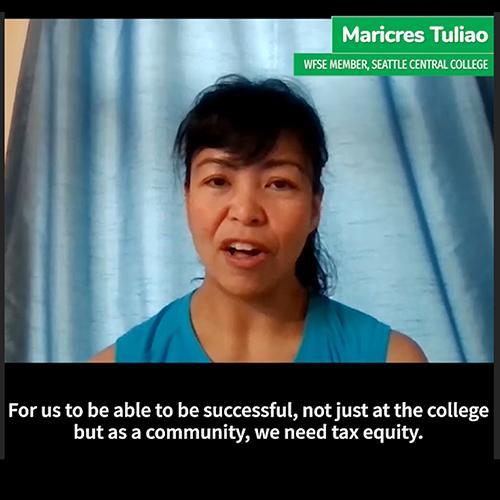 "I've had to say goodbye to many friends as the college determined that their positions were 'bloat' and chose to cut them."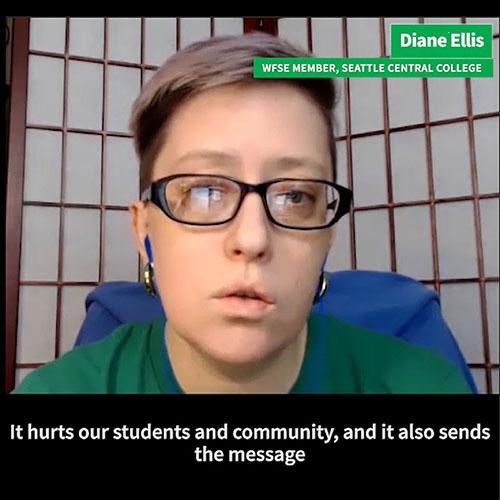 Help Us Save Our Community Colleges
Write a letter to your elected officials. We need a robust and functioning community college system now more than ever.